A couple more challenges done... not well mind you, but done! These two are for the forum at Scrap Orchard. For some reason, I have a really hard time with challenges!

The first one is the "Cherry Pickin'" Technique challenge. We were supposed to pick out something from a photo and highlight it... so I picked my darling granddaughter, Emma, to be PICKED ON! This was from the last sleepover... she found my Harry Potter stash of "stuff" and I snapped the pic, haha. I HATE that Nuk-y in her mouth, but the picture is cute nonetheless. Click pic for larger image.


This next one was an Ad Challenge at
Scrap Orchard
and I chose some pictures of one of my "other" daughter's wedding. It's also for the color challenge at
Little Dreamer Designs
blog. I thought her dress was GORGEOUS... but she wore TENNIS SHOES that had the word "Bride" embroidered on it, haha. Love it! Click pic for larger image.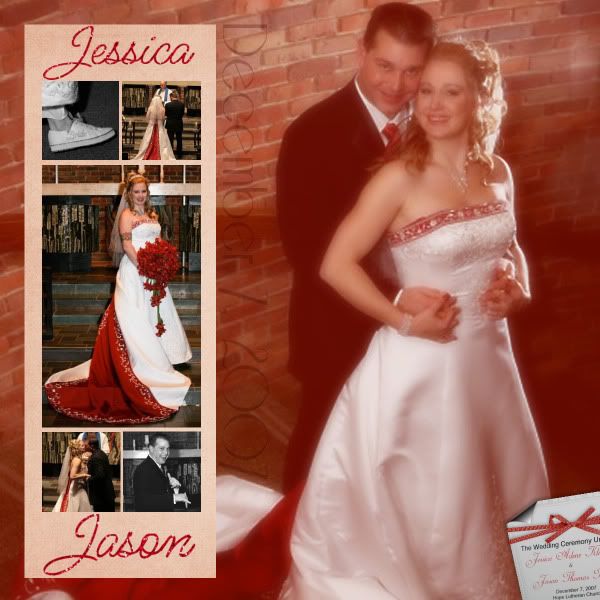 Pink paper by
Fei
- FEIstuff_rayoflight_solids
Fonts - Riesling, MsMadiROB
CU Glitter in font - THD_GP2 by Trish H Designs at Templates 'N' More
CU bow - Amy Watson, Amy W. Designs

That's it! I'm off the cry and moan about my migraine, haha. I'll be back with more challenge LOs soon.